D Wine Marbella
D Wine is a brand new boutique wine warehouse, restaurant and bar located between San Pedro de Alcantara and Puerto Banus, Marbella. Many of you have more than likely been to a wine warehouse, but D Wine is very different.
It started life as the owner's private wine collection, and when this simply became too large to be accommodated at his home, his wife insisted that he store it all elsewhere. What better way to start your very first wine emporium in Marbella.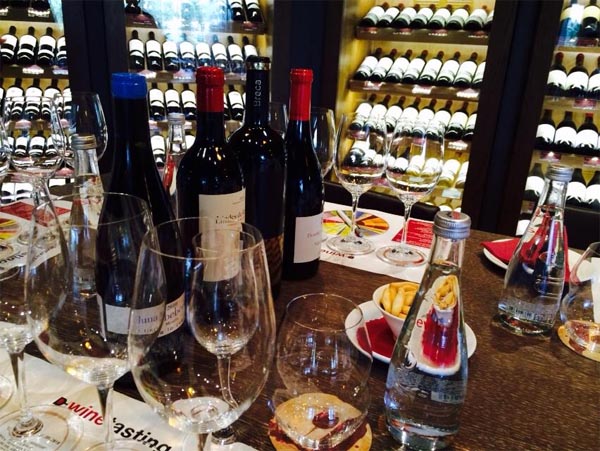 There are hundreds of different gourmet wines at D Wine (in fact over 3,500), all carefully selected and starting at very reasonable prices. However there are also some wines that can set you back a few thousand euros.
The staff at D Wine are highly trained and can offer great advice. There is also a wine sommelier on hand to ensure you get the best vintage and value for your money.
The collection at D Wine is predominantly Spanish with some handpicked French wines on offer too.
We popped along for the very first wine tasting event at D Wine. Ten of us arrived to see a great long table filled with wine glasses and four bottles of red wine at one end.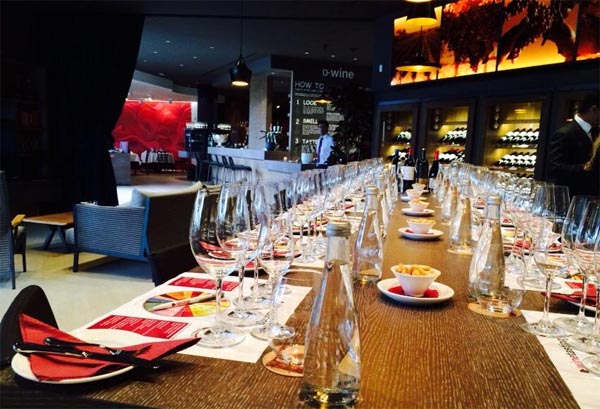 We took our seats and our wine sommelier explained what we were about to do and some advice on how to do it. All four reds were of the same vintage (2010), and around the same price (23 to 30 euros). We started off with a very light and fruity wine and worked our way up to a medium bodied red on which we finished.
The Advice
It was explained to us all that the term Crianza, Reserva and Gran Reserva are old traditional terms and that many of the great wine producers have moved away from this system and simply provide the vintage.
We were told how to decanter the wine and 'oxygenate' the wine in different stages and how to read the 'legs' or the 'tears' and that it is a way of checking the alcohol intensity (basically the slower they come down the higher alcohol usually is). They also indicate the 'creaminess' of the wine, which in turn indicated the 'body'.
Our wines were 'pre-filtered' so they were decanted into a wide bottomed decanter and oxygenated. Some wines are not older and not filtered or have a sediment, and these would be decanted into a different shaped decanter, very slowly so that the sediment remains in the bottle.
We were also provided with a colour chart so that we could marry up the 'nose' and aromas of each wine.
Wine One
This was a Luna Beberide – Finca al Cuesta medium crianza. This meant that it was 8 months in a French oak barrel making it not quite a full crianza. It was a young and fruity wine and priced at 23€ per bottle.
Wine Two
This was a Rioja and was a Lindes Remelluri – Labastida 2010. This has been 10 months of French oak and was priced at 25€. It was a little smoother than the first and again easy to drink.
Wine Three
This was a Bodegas Breca 'Breca', Calatayud made from old vines and 100 percent Grenache grape. Being 12 to 14 months in French oak it was a full crianza and heavier than the first two wines, priced at around 25€
Wine Four
This was my favourite, an opinion shared by most of us at the wine tasting. It was from Ribera del Duero and was a Dominio de Atauta 2010, which was 100 percent fino tinto grape. This was the heaviest of all three with 18 months in oak and priced a 30€
After the tasting we were treated to some Pedro Ximinez sherry and a selection of Spanish cheeses.
The wine tasting was 25€ per head and included drinking the remainder of wines and sherry at the end, was well as a selection of the cheeses.
So at last, there is a fantastic wine emporium in Marbella with well trained staff and a fantastic selection of red, white and rosé wines. We are yet to try out the restaurant but all I have heard so far is very positive feedback.
What's more is that it is walking distance from my house.
Happy Summer!