Hannah Week Four
What a busy week! On Friday it was our annual Talk Radio Europe Telethon, where all the presenters take it in turns to raise as much money as we can for Cudeca Cancer Care hospice.
Throughout the last few months Cudeca volunteers and TRE staff have been getting together some fantastic auction items for the day, including golf green fees, handbags and jewellery, food hampers, tickets to various events, meals out, and lots more…
It had been arranged that each set of two presenters will do a two hour stint, and I was on with Dave Hodgson from 2-4pm. We've never worked together on radio before, but we both very much enjoyed it, and people commented afterwards that we sounded great together! Bill and Giles kicked it all off, followed by Selina and Kenny, then it was Dave and I.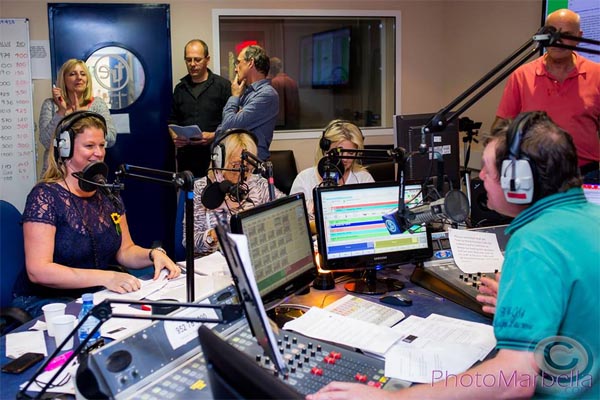 Both TRE and Cudeca staff all said that it was the best telethon yet, in terms of organisation, team work, and lack of stress! That was pretty much down to Bill Padley and Steph Miller and all their forward planning – Great job guys! On the day we raised in excess of €14,000, which in this current climate, I think is a great achievement.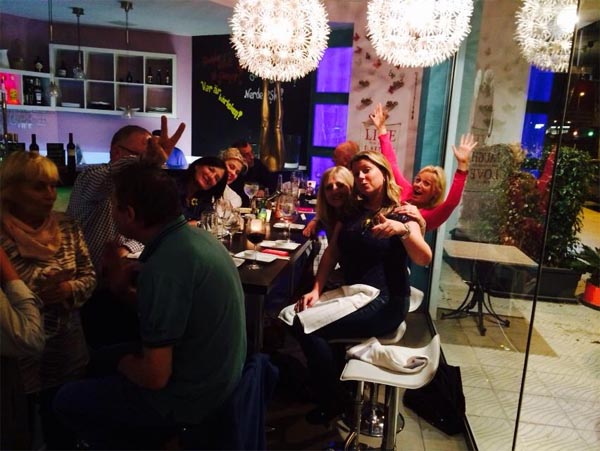 After a 12 hour day, followed by a night of celebration, Saturday was very much a day of rest…until the evening that is. A couple of friends and I donned our fluorescent pink legwarmers and drove all the way to San Roque Theatre to watch Sotogrande International School'' show, which this year was 'Back to the 80's' The theatre is a fantastic venue, and not what you'd expect to find in such a small village.
I have gone to watch the shows at SIS for the last few years as my friend Kristyn (Miss Art) is the Head of the Drama department there, so she is the Director. Well, what a great job she does. Mr Wickersham is the Head of Music there, and between them, they put together really fantastic shows. The kids are particularly talented too, which I'm sure makes their jobs a bit easier and certainly more fun.
The music in 'Back to the 80's' had all the classics like 'Let's hear it for the boy', 'Girls just wanna have fun', '500 miles', 'Get outta my dreams, Get into my car' and not only were some of the singers fantastic, doing some great harmonies, but the dancing was pretty impressive too. The choreography for Footloose was very tricky!
On Sunday, we were treated to some more fabulous entertainment! Karen and Bill (AKA Hitman and Her) were playing at Umami Restaurant in San Pedro. Umami is one of our favourite places to eat, and it's owner, Lee had decided to open for Sunday brunch for the first time.
It was also Steph's birthday (from TRE), so she booked a table for some friends and family too.
What a great day it was! It was nice that it was during the day instead of night time, as we had the sunshine beaming through the windows. Karen and Bill had put together a new set, and learnt some new songs, which went down very well with the crowd. It was a great mix of ballads and a few disco/dance tracks to get everyone moving their feet. Some people actually took to the floor, which I don't think Bill was expecting for a Sunday afternoon!