Hannah Week 7
Well it was another fun and busy week with possibly a tad too much food and drink being consumed. So this week PJ and I have made it our mission to get back in the gym…
Wednesday was a very busy day as after work Karen and I went to a Grapevine Ladies Luncheon at Las Brisas Golf Club. It's run by Cindy Barnes, and the ladies get together once a month, and have a speaker to entertain.
This time it was Lynda Woodin who does a travel feature with Bill on TRE once a month. Her talk was all about travel, giving us various tips on flying, accommodation, and sightseeing. It was very interesting, and nice to meet some new people.
That evening PJ, Steph (from TRE) and I we went to the first wine tasting event at D-Wine, a stunning new wine shop and restaurant just up the road from us, between San Pedro and Puerto Banus. It really is a beautiful venue with a massive selection of wines from around the world with some bottles in excess of 3000 euros. Although sadly, these weren't part of the tasting!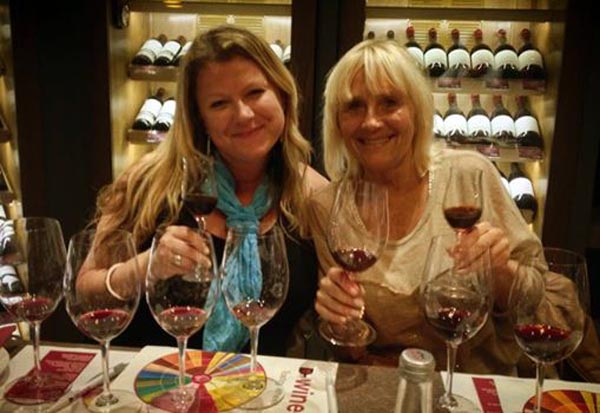 In the tasting we tried four different red wines that were all from the same vintage (2010), and all a similar price, ranging from 23-30€. The last one that we tried which was most people's favourite, Dominio de Atauta. It was 100% fino tinto grape, from the Ribera del Duero region and had spent 18 months in French Oak, making it a Crianza.
It was such a smooth taste, and very easy to drink. As it was a Wednesday evening everyone was very sensible, tasting what was on offer and not over staying our welcome! We'll definitely be going back though for a proper meal and to sample some more wine.
Quiz night was bustling on Thursday as the guys from the Moneycorp office in La Cala came down, as well as lots of my colleagues from TRE. It was nice for everyone to get to know each other more on a social level, as we have been talking on the phone for years, but never got together socially. A great time was had by all.
Selina and I went bikini shopping on Friday afternoon. I can highly recommend H&M in Marina Banus. They have a great selection, and you can buy the tops and bottoms separately, which suits me perfectly. We also stopped for some lunch at Picasso's on the frontline. It's been there for many years and is always packed. A queue started to form whilst we were there and it's only early April. Imagine how busy the queue gets in summer.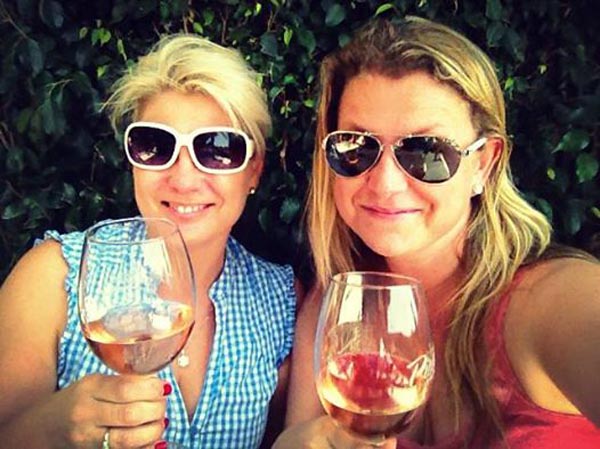 It's worth it though as the pizzas and salads are delicious, and the food arrives really quickly, which proves to me that it is possible not to keep people waiting for a long time in restaurants. If they can do it when the place is packed (and it's a big restaurant) then anyone should be able to.
On Friday night PJ and I wandered into San Pedro for some dinner (we're really loving being able to do that). I had a voucher for a bottle of house wine and some snacks at C'est La Vie, which I bought at the TRE Telethon. The food there is lovely, and they've made a real effort with the décor. The place looks fabulous.
We had just finished eating and the two couples next to us started singing in perfect harmony! It was so beautiful. We chatted to them afterwards and they were Barbershop Singers from Sweden. One couple were on holiday, and the other couple lived in San Pedro, getting together to sing every Tuesday in Fuengirola. We exchanged numbers, as I thought that sounded like great fun! Will keep you posted.
After our snacks at C'est La Vie we walked up to El Rincon de la Sala to have a bit more food (and wine) and also see Alicia, our favourite waitress.
The guys were playing in their La Sala golf tournament on Saturday, so Selina and I went up to Karen's place for a spot of sunbathing and a swim in their beautiful pool. What a treat for early April! Also, the guys were playing a course that was really near Karen and Bill's apartment, so us girls had great fun waving at them and taking pictures.
On Sunday we were invited to Steph's place for Sunday lunch. We had arranged beforehand that Selina would take care of the starter, Steph and Wendy would do the main, and I would do the dessert. Selina was a little bit nervous as Steve does all the cooking in their house. But she should do more as her starter was fantastic.
She made a spinach and salmon roulade with a pesto potato salad. It was really lovely and beautifully presented too. But we were firmly instructed not to tell Steve, as he might start asking her to cook!
Steph and Wendy made an incredible main of roast beef with roast potatoes, cauliflower cheese, and vegetables, plus a Moroccan Lamb Pie which had such beautiful flavours. Steph warned us that she was never making it again though, after spending hours in the kitchen fighting with the filo pastry!
For dessert I had made a dark chocolate and white chocolate layered mousse, with a pistachio praline. I've never made anything like that before, and it seemed to go down very well…if a little on the rich side – oops!