Hannah Week 9
On Monday, I tried my hand (well voice) at Barbershop singing. I went with the Swedish man we met in C'est la Vie in San Pedro a few weeks ago. It was at the Lux Mundi in Fuengirola (about 20 minutes away from Marbella) The group is called 'New Wave' and is organised by an English guy called Bob. It was a really nice group of people, mainly English, but also from South America, Holland, and Gunner from Sweden.
They are split into sections according to their singing voice, so we had Bass, Baratone, the lead (which is the melody), and tenor. They suggested I sung the lead, but I realised quite quickly that it was a little too low for me, so I moved over to the tenor part, which was the higher harmony.
I had invited them to come into the studio at Talk Radio Europe in Marbella on Tuesday and sing a few songs on the Breakfast Show. They asked me to decide which two they should sing so I chose a fast one that had a bit more of a doo-wop style to it, and a slower love song called Heart of my Heart. I thought they came across really well on the radio, and am looking forward to going again.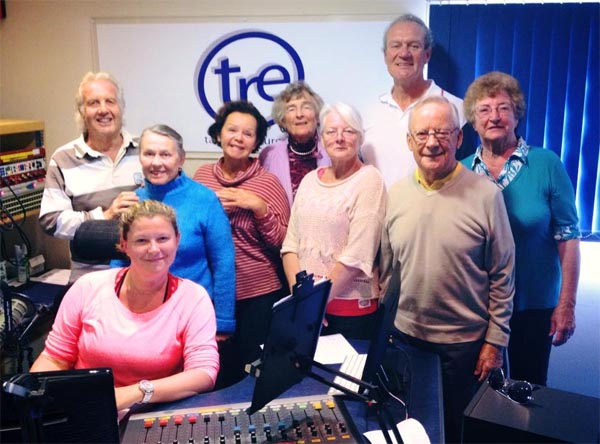 PJ and I booked our summer holiday this week, which was very exciting (once we'd done it) but quite a stressful process looking through hundreds of hotels in three completely different locations! We have eventually decided on Barcelona. PJ has never been, and I was only there for one night eleven years ago, so didn't get a proper feel of the place or even see all the sights.
Barcelona is a city by the sea, so our hotel is a 2 minute walk from the beach, and a one minute walk into the city centre and Las Ramblas (which is the long road stretching through much of the city centre) We are looking forward to spending some days soaking up the architecture and culture of the place, and others relaxing on the beach – perfect.
Plus, we are also looking forward to experiencing some of their restaurants. I Googled the 'Top Ten Restaurants in Spain' and there are three in Barcelona…and we will be there for PJ's birthday.
On Friday, we were invited, along with Bill and Karen, to celebrate Rob (my producer) and Charlotte's wedding . They got married in Gibraltar, and we joined them, their family and a few more close friends at Hipotels Gran Conil y Spa.
Conil is a beautiful little beach town on the Costa de la Luz. It's about an hour and a half drive from Marbella. You head south towards Gibraltar direction and then along passed Tarifa (a very popular place to visit in summertime). Conil is about another 20 minutes or so from there. PJ had been there many times before, but it was the first time for me, Bill, and Karen. Well, what a beautiful place, and the hotel itself was spectacular. It's one of Rob & Charlotte's favourites, and we could see why.
It was really modern, both inside and out, and the 107€ for a double room was half board, and included the most amazing buffet dinner, AND breakfast! Really good value, and a great selection of food.
We all got together on a terrace area in the early evening and had champagne and fresh local strawberries, plus a selection of canopes, including dates wrapped in bacon – yummy! Karen sung a couple of specially selected songs that Charlotte had chosen as a surprise for Rob. One of them was Whole Again by Atomic Kitten, which Bill actually wrote! There is a part of the song which is spoken, and voiced by Kerry Katona in the original. Bill asked Karen for a piece of paper and a pen when we arrived, and scribbled something down on it. It turned out that he had written alternative lyrics for that bit about Rob and Charlotte and their special day. We couldn't believe he did it so quickly! So clever, and a nice touch.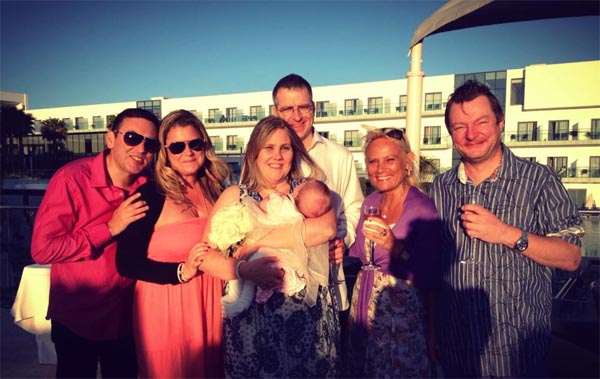 On our way back we stopped off in Tarifa to have a bite to eat. We found a lovely little place called Wet Café that had a great feel too it, and a clothes shop attached! Funnily enough, it was the men who bought things and not us girls! PJ got some Quicksilver flip-flops, and Bill bought some Vans, both in the sale.
On Saturday night PJ had a work do in Estepona and I had arranged to go to the theatre with Mum and Dad. The Salon Varietes Theatre in Fuengirola put on some great shows. I've seen a few musicals there; Joseph, and Oliver. Both of which were fantastic.
Last year, director Peter Brooks put together three episodes of Fawlty Towers. It was a huge success, so they picked another three this year; Basil the Rat, The Germans, and Gourmet Night.
The guy playing Basil Fawlty (David Vincent) didn't have the height of John Cleese (which really made no difference) as his mannerisms and voice were spot on. Christine Morton played the role of Cybil, and also had the voice down to a tee. Very clever to take on such iconic roles that people really associate with one actor. We were also hugely impressed by the sets. So much work goes into the designing and making of the sets, which wouldn't at all look out of place on a West End stage.
We met up with friends Debbie and Peter, who had also driven from Marbella. They had been wanting to go to the theatre for years but had never got around to it. They were really pleased they did, and Debbie said they'll definitely go again to see future shows.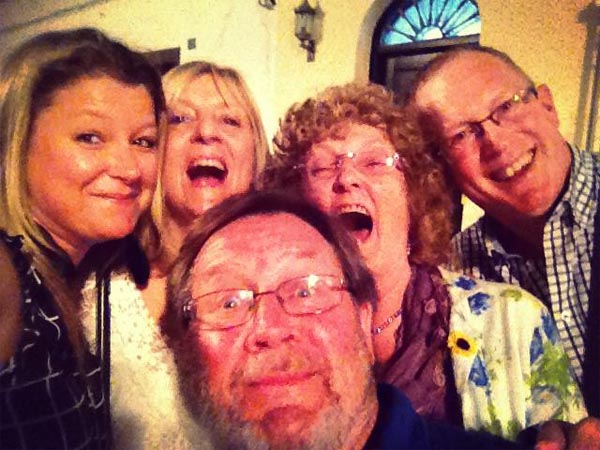 PJ drove up to Mum and Dad's house on Sunday for the first time, but had a bit of a nightmare with the sat nav. It made us realise how much we rely on technology, and how a simple map can never go wrong!