La Sala Super League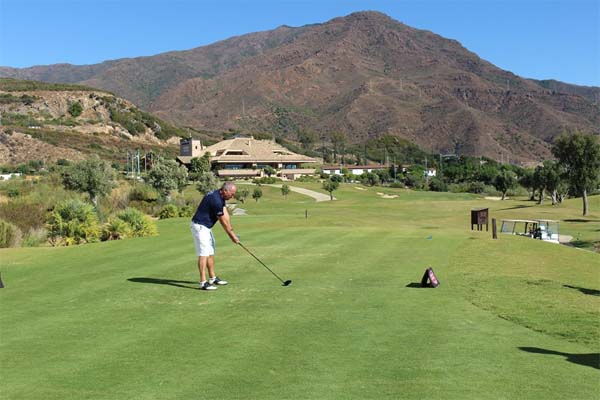 Congratulations to team 'Forenicate' who battled their way to victory in 2016 by winning the La Sala Super League. They picked up their prize at the award ceremony held at La Sala Banus, after the last golf event of the year in December. Also well done to the overall individual winner, Luke Woods Jnr (no relation to the Tiger, as far as we know).
Our team, 'Tee R E' finished a respectable mid-table, having all been unable to play the last game of the season due to birthday commitments.
The year was another success for the La Sala organisers, headed up by Lindsey Medina and supported by sponsors Jackson Grundy. The addition of a few tapas stops and a drinks stop was a very welcome surprise and certainly helped with our swing!
The La Sala Super League golf competition is a really worthwhile league to be a part of. As well as enjoying monthly golf at some of the best courses on the Costa del Sol, there is a charity element with lots of money being raised for many charities like DEBRA. After each golf event the players head back to a La Sala Group venue (La Sala Banus, Sala Beach or Oak) for plenty of free tapas and an open bar until the awards are handed out. There is always a raffle with great prizes up for grabs and various auctions, all in aid of the charity.
If you would like to enter a team for 2017 just visit www.salagroupgolf.com for details and information.
Each year there is also some special trips away to play golf in venues like Seville and Malaga and there are additional tournaments during the week, should you wish to play. It is great value for money and a fantastic way to meet many great people.
The 2017 La Sala Super League gets underway on 28 January 2017 with the first event being held at Marbella Club Resort. Team Tee R E is all signed up and raring to go. We have been members now for over three years and have enjoyed every minute of it. You cannot miss us as we are the loudest, most disruptive team in the competition, but we are great fun!!