Playa Padre
Pamela Anderson in Marbella to help launch new Marbella Beach Club
Maria Bravo's love affair with Marbella continues as she was proud to reveal her new USA styled beach club Playa Padre, located just past the Marbella fishing port. The design of Playa Padre is upmarket bohemian and was designed by one of the co-owners, interior designer Nicolás Escanez. The aim of the venue is to become the number one fashionable beach club in Marbella throughout the summer.
Maria Bravo who is already well known in Marbella for being one of the main protagonists of the Global Gift Gala, wanted to give the opening of Playa Padre a real international feel so she called upon one of her friends, the star of the original Baywatch series, Pamela Anderson to help launch the club. Joining Pamela at the opening party were top DJ and UK model Ashley James and Charlotte de Carle along with Irish host Vogue Williams and host Nick Ede.
The night was a great success and the celebrities were joined by over 300 local dignitaries and friends to party the night away, once the red ribbon had been cut to welcome Playa Padre to Marbella.
To the delight of the onlookers and guests Pamela Anderson and Maria Bravo took an impromptu dip in the sea, giving the media some amazing images.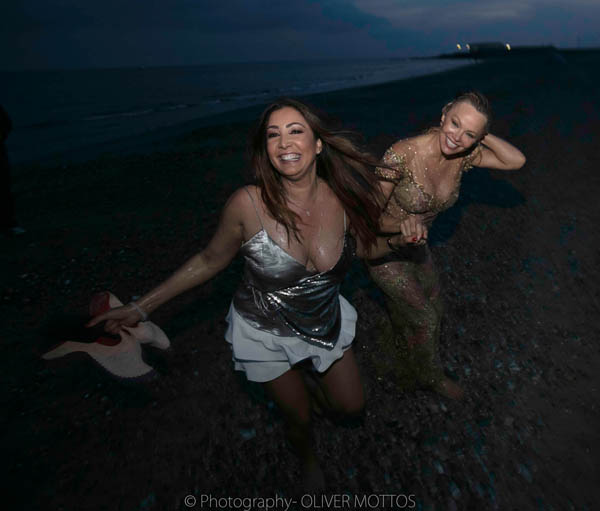 Albert Beniflah, one of the partners of Playa Padre and founding partner of the famous MOSH said that they were lucky to be able to open on what he considers one of the best beaches in Marbella.
The cuisine will be a fusion of Spanish and Mexican and this new beach club is set to become a place where lovers of great food, a good atmosphere and style will come to meet and eat! By day sun worshipers can eat, drink and relax and at night it is all about the food and atmosphere.