Urban Chai Quiz Night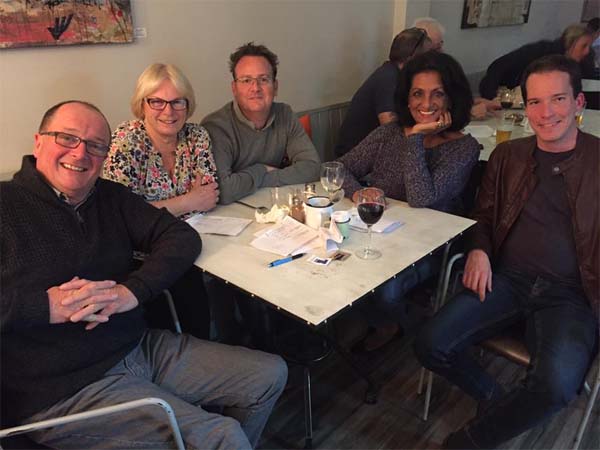 After the success of a quiz in aid of CUDECA for the TRE Telethon recently at Urban Chai, Hannah was invited back to run a normal quiz night at the popular eatery in San Pedro de Alcantara.
People were advised to reserve a table for the quiz in advance as it was very popular last time around, with some people left disappointed at not being able to get in. This time was no different. The venue was filled to capacity and there was even a waiting list of people in case a table was cancelled at the last minute.
Urban Chai was literally heaving and it was great to see some regular quizzers from the Hogan Stand's Thursday night quiz, where Hannah hosts a weekly quiz, as well as many new faces.
The format was the same as the Thursday night quiz with the winning team getting a voucher to spend at Urban Chai on delicious food and drink, the runners up getting a box of chocolates and a bottle of wine. There was even the long-shot question where the team closest to the answer got some novelty sweets.
The quiz got people exercising those grey cells with questions like "Where is the mouth of Truth?" and "What colour are the gondolas in Venice?". Of course there were a few moans and groans as people put down incorrect answers, but that is the joy of quizzing!
It was another roaring success and the menu Neil created for the evening contained some delicious food (bean burgers, beef burgers, chicken burgers and Moroccan stews).
There was also a money round, which is a separate 6 questions taken from a Trivial Pursuit card. It was a euro to enter and if a team gets all questions correct they win the pot. This time nobody won so the pot will roll over until the next quiz night at Urban Chai, which will now be a monthly event.
The date for the next quiz will be Saturday 18th February so based on the sell-out for this one, make sure you reserve your table well in advance. Plus don't forget the weekly quiz every Thursday night at the Hogan Stand at 8.30pm.