World Vision Gala Dinner
Friday night saw the amazing gala dinner at Marbella's Hotel Puente Romano in aid of World Vision, a charity set up to help free children from hunger, poverty and disease.
As you would expect at such an event, some of Marbella's finest turned out, dressed to impress and to show their support for such a worthy cause.
The evening started with a cocktail reception with Champagne, wine and beer flowing accompanied by some beautiful canopes carefully prepared by Marbella's only Michelin Star chef, Dani Garcia.
Needless to say the canopes were exquisite in taste and works of art to look at. From Russian salads in a glass to mini burgers and lots lots of 'foam' toppings on an array of gorgeous bites.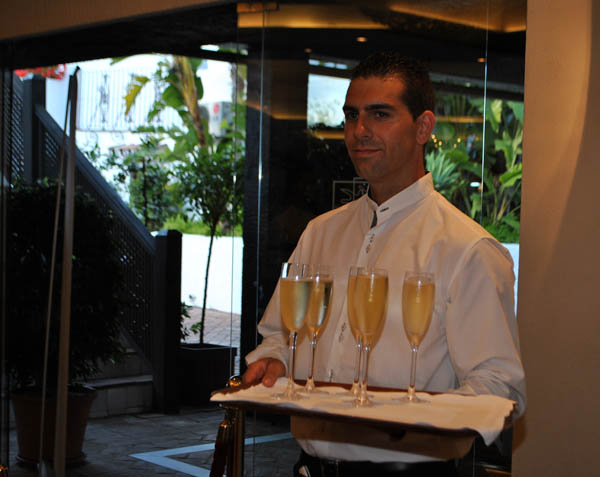 The reception gave guests the opportunity to mingle, chat and have photos taken by the 'posing' board.
After the cocktail reception we were all ushered to the main room where we took our seats ready for the gala dinner and the night's entertainment.
The tables had all been set and there were goody bags for everyone, which included some lovely chocolates amonhst other things.
First up on stage was Peet Rothwell who is well known as a Michael Buble tribute singer in Marbella, often seen in La Sala Puerto Banus, Marbella. He did all the classics, including a few 'Brat Pack' numbers and he had people up dancing from the very first number.
While Peet was doing his thing on stage the food was served and I have to say, it was fantastic. One of the dishes was a seared salmon which was divine. I have had seared tuna on many occasions but never seared salmon.
Peet was fabulous and thoroughly entertaining, but many of us had come to see a lady who has one of the all-time club anthems, 'Where Love Lives' – yes the one and only Alison Limerick!
But before that we were treated to a fashion show courtesy of Marbella Dress Company, and as you will see from the photos, there were some amazing outfits.
Alison Limerick was amazing. She looked great and still moved like a young twenty something. It took all of us back to times in our lives when we used to go mad for this song. It was perfectly sung, just like we all remembered. She did a small set but had everyone up on their feet and strutting their stuff.
Hannah Murray had interviewed her a week or so earlier on Talk Radio Europe so after she had finished singing we went up to say hello, and what a lovely lady she was!
One of the patrons of the charity stood up and showed a film along with information on why he had become involved with the charity. He and his wife had suffered a personal tragedy by losing their child and this was the catalyst to become part of a worthy cause, World Vision.
There was a raffle with some amazing prizes such as weekend breaks at various hotels and even diamond earrings.
The night continued with more entertainment from a 'Commitments' and 'Blues Brothers' tribute act who belted out some classics like Mustang Sally…what a night!
There is nothing better in Marbella than being part of a great night, especially when it is in aid of a great cause. I am sure that everyone involved was happy with the night's events and well done Puente Romano and World Vision for humbling so many people and putting on such a great show.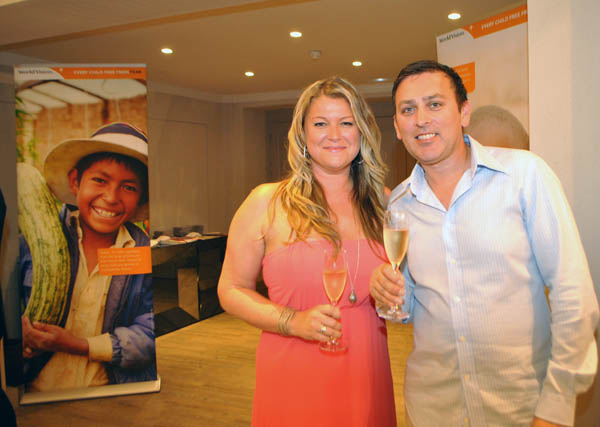 There are some great photos from the night so please click the link below to access the photo gallery.